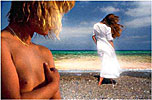 GREECE
The Art Photography of Manolis Tsantakis

Fine art photography inclouding black & White and color Nudes Outdoor Nudes and Landscapes from Greece.


HOLLAND
Photure Image Gallery

Virtual gallery dedicated to black&white, colour, fine art, surrealism, nude and infrared photography. Features more than 250 (most international awarded!) images by Marcel van Balken EFIAP. Every month new work and a Picture of the Month is included.


ITALY
Fine art nudes by Mario Vidor

Nude, erotic and sensual fine art by the artist Mario Vidor.


U.S.A.
Culbertson Photographic Portfolio Site

Mark A. Culbertson, Culbertson Photographic -- Images for annual reports, brochures, print advertising and fine art on location and in studio.


U.S.A.
Mark Brown Photography, Tampa, Florida

ASMP photographer/digital artist Mark Brown creates dynamic images that help his advertising and corporate clients communicate their messages with maximum impact. Digital retouching services are also available.


ITALY
Galleria fotografica di Matteo Savatteri

Un'ampia rassegna di immagini del fotoamatore siciliano.



ITALY
Mauro Bighin Photography

Finding shapes and colors on the very simplest things in life, near us and far from us.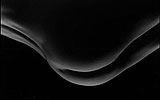 GERMANY
Photographer Michael Schultes

Photographer presents a lot of galleries: Models, Fashion, Fine Art, Travel and digital Work.


U.S.A.
Black and White Photography by Michael Spedding

Site about black and white and alternative photography. There are galleries of my images and articles on aspects of black and white and alternative photography.


ITALY
Michele Marchese Photogallery

My photos B&W and colours..portrait,landscape,nude and other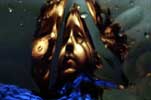 BULGARIA
MilEgo

Portfolio of bulgarian women artphotograph Milena Todeva.


ITALY
Mirna Photo Gallery

Insieme di immagini che vogliono cogliere situazioni e momenti di vita quotidiana. Non seguono un tema fisso perchè la vita stessa non è statica.


BULGARIA
Art and Stock Photography Gallery - Nick Chaldakov

Fine Art and Stock Photography Gallery - abstract impressionism, and realism in black and white, portraits, travel, landscape and digital photography. Stock, links, rings, add URL, buy print.


ITALY
Nico Bastone Photography
"The Eyes, The Soul..."

Fine Art B&W Photography. More than 100 high resolution photos
with background music from Sicily Island (Italy), the sun land.
Portraits - Landscapes - Macro - Graphic elaborations.
Italian/English/Spanish language.


ISRAEL
Digital Art Photography by Oren Obstblum

Digitally captured original images of places, people, objects and more. The art galleries portray relations, thoughts and connections.