U.S.A.
James Venis Photography

Fine-art photographic images in heirloom-quality black and white. Nature, landscape, agricultural images, portraits, more.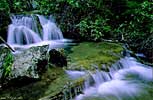 U.S.A.
Through The Eye Of The Beholder Photography

Nature Photography Naturally Workshops & Photo Safaris lead by professional photographer James H. Egbert. Online Galleries of Nature Photography By James H. Egbert & Rebecca S. Egbert.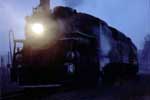 U.S.A.
Jones Photographics

A colorful collection of Butterfllies, Wildflowers, Nature, Scenic, People, Fashion, and Abstract photography. Shot mostly in the USA.


DENMARK
Jean S Photography

Abstract, experiments, compositions but also landscapes (mainly danish) and digital fine art, virtual exposition. Thank you for visiting my folios.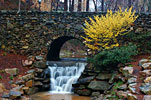 U.S.A.
Waterscapes Photography by Jeff Sanders

A beautiful collection of southeastern US waterfalls,landscape,w ildlife,floral and black and white prints.


AUSTRALIA
Landscape Photography by Jeremy Turner

Wilderness, landscape and fine art photography from Australia, New Zealand and Europe, in colour and black and white.


U.S.A.
New York City Commercial Photography

Fashion Beauty Sensual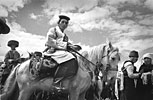 CZECH REPUBLIK
Jirina Simajchlova - Fine Art Classic Monochromes

In her images, Jirina Simajchlova is searching for timelessness.
She wants to reveal what man passes unnoticed, in his hectic life.
Portraits and monumental landscapes in Tibet. Classic, timeless and dokumentary images.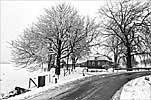 GERMANY
Aquarius Web Galleries

This site features 100% black & white photography. Landscapes, cityscapes, architecture, portraits and winter scenes on land and at sea. Check this out!


SPAIN
Album de Istantes

Zen photography exhibition by Juan Carlos del Rio.


ITALY
Private Artwork Gallery

A continuos evolving gallery of my photographic artwork. All artwork is in the digital domain - high resolution digital camera + photoshop. This isn't a commercial site.


U.S.A.
Washington D.C. Photographer - Justin Steele

Justin is a Washington dc photographer photographing in dc, maryland, and va. I am hired by clients looking for a location photographer, studio photographer, portrait photographer, editorial photographer and corporate photographer.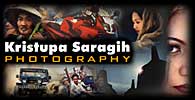 INDONESIA
Kristupa Saragih Photography

All types of photography by Indonesian photographer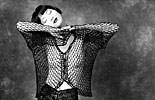 FRANCE
Atelier Photographique du 14 - Laurent Vilbert

Fine Art Photography from France : portraits, fashion, nudes and reports in Black & White by Laurent Vilbert.

GERMANY
Online Photo Gallerie

Thematic photo galleries featuring landscape, travel and night photography by Laurenz Bobke.


U.S.A.
Lawrence W. Smith Photography

Editorial, Fine Art and Stock Photography


U.S.A.
Linda Shier Photography

Photographer based in CA specializing in capturing a memory to last a lifetime. Portraits, equine/animal, nature, models/actors, landscape and more. Available from lithographs to ready-to-frame, personalized gifts and more.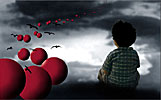 CYPRUS
Lisani Otag's Art Photography

Fine Art, Digital, Black and White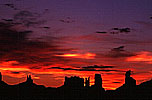 ITALY
American South West Photos by Luca & Saro Di Bartolo

A tribute to the unique beauty of the great National Parks of the South West US,with 267 large high quality professional photos, reached through thumbs on different pages, each dedicated to a single National Park. Plus an excellent range of detailed maps and a really helpful links. A fine tool for people planning to visit those glorious areas: nature and travel lovers, hikers, photographers, etc...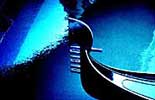 ITALY
Saro & Luca Di Bartolo Photography - Italy

We are Italian photographers and this site contains a presentation of a small fragment of our personal work, during almost 40 years of activity in the field of photographic art. The hundreds of photos on show cover the most various topics: Abstract, Animals, Architecture, Birds, Boats, Canyons, Close-up, Dunes, Ferrari Cars, Flowers, Landscape, Nature, People, Skyscrapers, Trees, Animals, etc...