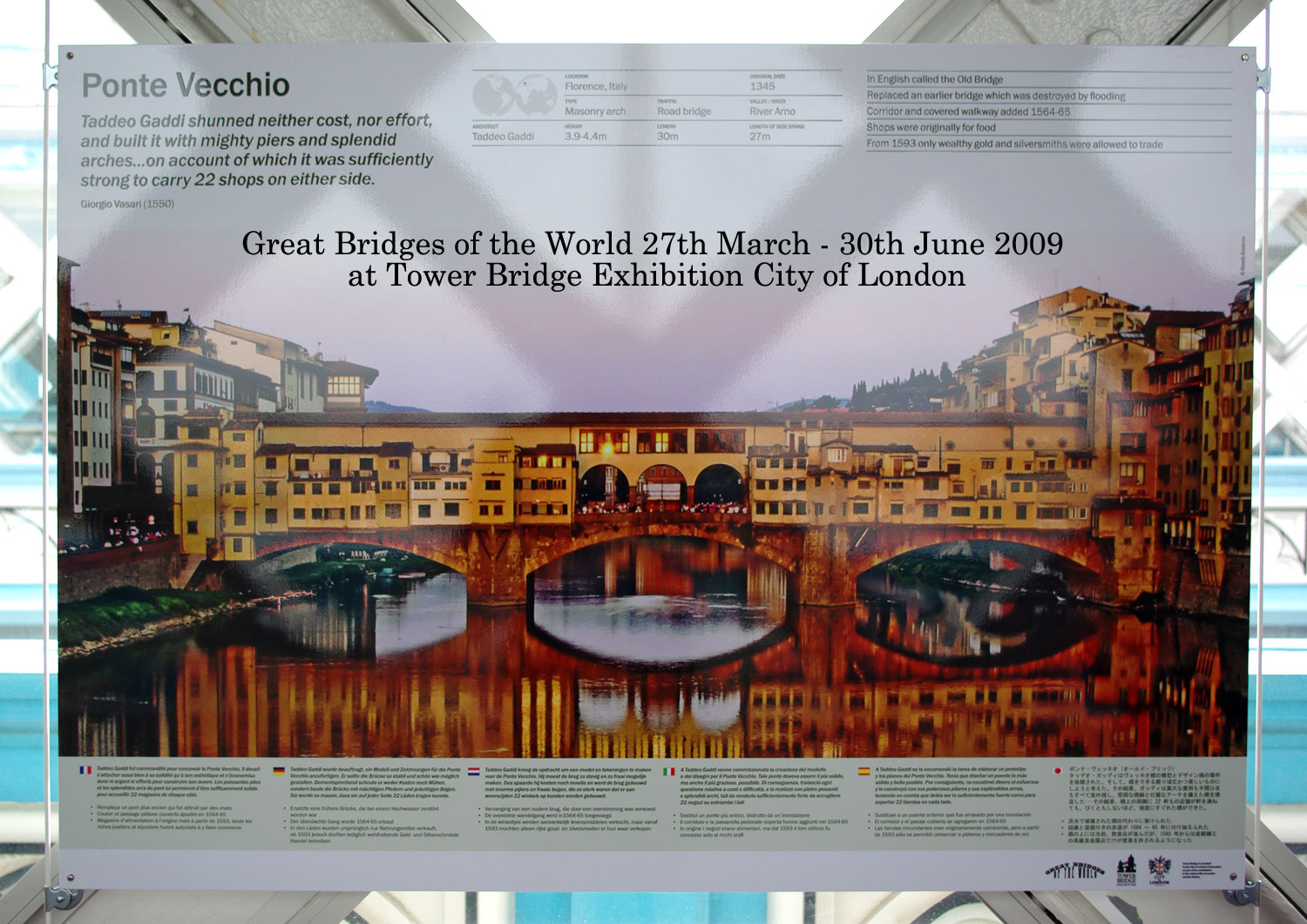 Great Bridges of the World 27th March - 30th June 2009 at Tower Bridge Exhibition City of London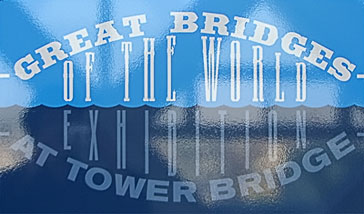 From 27 March to 30 June 2009, the most famous bridge in the world is staging a spectacular display of full colour, large-scale photographs which celebrate the highest achievements of the bridge-builder's art.

The new exhibition, Great Bridges of the World, is housed in the panoramic high-level West Walkway of Tower Bridge – itself the most famous bascule bridge in the world.

Twenty-two giants of the genre are featured in the exhibition, each of which represents a breathtaking feat of engineering, an architectural tour de force or the realisation of a dream. Images will be interchanged, with twelve on display at any one time.

Subjects span the centuries, beginning with the Roman Pont du Gard aqueduct at Nimes, constructed between 40 and 60 A.D. and now a World Heritage Site. The most contemporary is the audacious Millau Viaduct on the Paris / Barcelona highway, completed in 2005 – the world's highest vehicular bridge and a stunning work or art.

Beautiful, breathtaking, familiar or fantastic, in brick or timber, steel or stone, many other icons selected for display are also the first, the highest or the boldest of their kind.

Shropshire's revolutionary Iron Bridge appears along with Lucerne's awesome Kapellbrucke / Chapel Bridge (Europe's oldest wooded trestle bridge), the monumental Brooklyn Bridge and Japan's six-lane Akashi Kaikyo Bridge, the longest suspension bridge in the world. In South Africa, the Bloukrans Bridge (the largest single-span concrete arch bridge) offers thrill-seekers the ultimate adrenalin bungee jump while in contrast, Shanghai's 16th-century Zig-Zag Bridge harnesses the forces of Yin and Yang to smooth the path to its "garden of quiet joy".