Luca - Friuli, Italy
June 11, 2008 12:44:05 AM

Belle foto. Complimentoni. Vorrei avere un minimo delle tue capacitÓ. Continua cosý



Salvatore Cottone - New York City NY & Palermo, Sicily
SicilyArt.com "from the ancient to the modern visions"
June 10, 2008 08:08:08 PM

Bravo Nico, great photos... where the soul and passion of Sicily comes out from any fragment observed and taken by your camera. Vanvakys



Piergiorgio - S. Giovanni in Persiceto BO, Italy
www.piergiorgioserra.it
June 01, 2008 09:52:42 AM

Complimenti per le bellissime foto, ottimi B/N e uso fantastico del HDR. BRAVO! Ciao e Buone Foto



Luisa - Torino, Italy
May 30, 2008 02:38:35 PM

Penso che le sue fotografie siano davvero molto belle. Una grande passione traspare da queste bellissime immagini. Complimenti a questa sua capacitÓ di fotografarle.



Veronica - Genova, Italy
May 21, 2008 10:19:12 PM

Dicevo ieri proprio passando sul Ponte Vecchio che la fotografia diventa bella quando ti permette di sentire un'emozione, che possa essere la stessa di chi l'ha scattata non Ŕ dato saperlo.... ma posso dire che ogni foto vista aveva per me una voce.... Complimenti



Tiziana - Marina di Ispica RG, Italy
www.marinadispica.it
May 15, 2008 08:52:33 AM

Ho rivisto il mio mare con i tuoi occhi e mi sono, ancora e sempre, ulteriormente commossa.
L'emozione del vento fra i capelli, della sabbia sulle caviglie, dei piedi nudi che affondano fra i granelli di sabbia... sensazioni che ritornano alla vista della tua foto su Santa Maria del Focallo.
Bella e cara immagine di libertÓ! Grazie!
Ho inserito la foto sul desk del pc dell'ufficio per vivere quest'emozione di libertÓ e di poesia ogni giorno, ogni mattina, ogni momento in cui sono chiamata a svolgere il mio lavoro. Sperando, sicura di farlo meglio. Grazie!
Tiziana



Erwin Contreras - Texas, U.S.A.
May 14, 2008 08:01:05 PM

sorprendentes fotografias, gracias por compartirlas, (Molto belle le macro)



Rick Louis - The Netherlands
May 02, 2008 09:20:31 PM

Comments from all over the world except .... the netherlands. Here it is: I like the pictures very much; amazing. the compositions, the colours, the people; great



Olena Lazhnevska - Ukraine
fotokartka.com
April 21, 2008 11:17:10 AM

Fantastic photos



Alessio - Italy
webax.it
April 19, 2008 07:29:40 PM

Trovo splendide le tue foto, complimenti!
Ne approfitto per ringraziarti per aver firmato il mio guestbook, ho apprezzato molto il tuo commento.



Enrico Nocito - Milano, Italy
EnricoNocitoPhotography
April 15, 2008 11:13:19 PM

Complimenti, una bellissima emozione a vedere i tuoi scatti. Belli veramente. Complimenti.
Buoni scatti!!!!!!



Lorenzo - Italy
www.linthout.it
March 14, 2008 07:06:06 PM

Hi,
beautiful photographies. Good photographies Italy! Compliments. Ciao dall'Italia.
Lorenzo



Shary - Canada
Shary's Non Commercial Photo Site
March 10, 2008 12:05:11 AM

Dear Nico,
I am not a professional, but I am a very hobbyist. I wonder whether you selectively hand colour b/w photographs with oil colour? If so, I would love to hear about your techniques.
I am interested in selective colourization of one or more elements of an image to make them stand out. At times, this has significant impact on the interpretation of the image. Although the end results are different, obviously this can also be done digitally in digital images. In terms of conceptual changes of the image as a result of selective colourization (digital or traditional), I am interested in knowing your ideas and would love to know about your techniques if you do this with
colour oil.
Thanks!
Shary



Salvatore Tartamella - Montreal, Canada
March 02, 2008 05:52:13 PM

i migliori foto che o visti fino ad oggi congratulazione a Nico bastone from Palermo tanti auguri da: Salvatore da Montreal Canada



Speranza - Brasil
February 21, 2008 05:06:32 PM

Meraviglioso, riempie l'anima di gioia di chi Ú lontano della sua Casa!!!



Adriana - Castellana Sicula PA, Italy
February 09, 2008 06:14:17 PM

Ciao cugino complimenti



Carina L÷÷f - Stockholm, Sweden
January 10, 2008 10:42:38 PM

Nico,
your photos is amazing....... so much life in them. you are really one in a million!
Carina L÷÷f di Stoccolma Svezia



Bruna Lui - Italy
January 07, 2008 10:25:01 AM

grazie per aiuto che mi avete dato ed in oltre complimenti per il sito



Heathrow Minicabs - London, U.K.
January 03, 2008 08:42:22 PM

Your Pictures capture emotion and the warmth of your subjects. See the old lady in the colour section.
I would like to see more holiday pictures and believe me your pictures lighten a plain day.



Gaetano - Italy
Gaetano Belverde
December 28, 2007 02:18:04 AM

Caro Nico, di tanto in tanto passo dal tuo sito ed Ŕ sempre un gran piacere vedere le tue splendide fotografie! Bravo come sempre. Buon 2008, ricco di buona luce. Saluti. Gaetano



Carlos Caburrasi - Cadiz, Spain
December 19, 2007 11:39:49 AM

Me han encantado tus fotos, sobre todo los paisajes de Sicilia y los retratos en blanco y negro. Un saludo. Carlos



Remo - Grottaferrata RM, Italy
December 08, 2007 07:15:34 PM

Dopo tanto girovagare alla ricerca di Foto e paesaggi tipici ho trovato nel tuo sito il giusto equilibrio per le mie ispirazioni. Abbiamo gli stessi interessi nelle foto macro e nei ritratti di persone comuni. Complimenti per i tuoi lavori e la gioia che sai dare nel vedere le tue creazioni.



Francesco Ghion - Padova, Italy
November 29, 2007 06:22:26 PM

Complimenti



Pino - Napoli, Italy
November 21, 2007 10:49:57 AM

Ciao Nico, non ci conosciamo. Sono un insegnante di Napoli che ha avuto il piacere di trascorrere un mese di vacanza a Levanzo. Sono rimasto estasiato da tanta bellezza. Le tue foto che ho trovato per caso su internet sono eccezionali e mi hanno fatto rivivere quei momenti di serenitÓ. Grazie alle tue foto. Cordiali saluti. Pino



Salvatore Provinzano - Firenze, Italy
November 20, 2007 08:38:58 AM

Complimenti, le foto sono bellissime ed il soggetto (Sicilia) Ŕ sempre incantevole. Grazie per aver colto il meglio (ah, dimenticavo, vivo in Toscana ma sono siciliano) Grazie ancora Nico.



Antonio Giunta - Palermo, Italy
Luxatono
November 16, 2007 12:19:58 PM

Una galleria piena di fascino e di naturalezza. Complimenti per le immagini



Aletheia63 - Palermo, Italy
October 30, 2007 05:33:12 PM

Ci˛ che Ŕ bello Ŕ solo bello. E' banale forse questa frase... o non lo sarebbe forse la ricerca di "belle" parole per complimentarmi con te?



Renato Adenzato - Torino, Italy
www.myspace.com/ibcc
October 28, 2007 05:37:18 PM

Fai delle foto fantastiche.



Soulwoman - Palermo, Italy
Libero Respiro
October 16, 2007 09:52:45 AM

Allora i miei complimenti sono doppi. Anche io sono appassionata di fotografia e vorrei avere pi¨ tempo da dedicare a questa passione. Ho fatto parecchi scatti ed ho provato a pubblicarli su siti appositi tipo buzznet o flickr, ma la cosa lý Ŕ molto dispersiva e non mi soddisfa pi¨ di tanto. Forse un giorno mi far˛ un sito mio, ma chissÓ...



Soulwoman - Palermo, Italy
Libero Respiro
October 04, 2007 06:28:00 PM

Salve, sono un'appassionata di fotografia ed ho trovato il suo sito per caso. Volevo semplicemente farle i complimenti per le sue foto che sono molto belle e molto curate. Ma lei fa il fotografo di professione?

Nonostante i miei quarant'anni di fotografia ho ancora la fortuna di definirmi "fotoamatore dilettante", ovvero: uno che ama la fotografia e la fa per diletto. Nico Bastone. ;o)



Luisa - Palermo, Italy
Donnafugata
October 03, 2007 11:33:12 PM

Ciao Nico, stavo giracchiando sul web alla ricerca di foto della mia amata Sicilia, nella quale sono tornata a vivere definitivamente dopo 6 anni di lontananza, e ho trovato il tuo sito con le tue meravigliose, splendide foto. Grazie di condividere con noi naviganti le tue opere d'arte e grazie di fare conoscere attraverso i tuoi scatti le meraviglie della nostra terra. Continua a riempire i nostri occhi di questa bellezza! Torner˛ ancora a visitare il tuo sito, e ti linker˛ sul mio blog. Luisa



Franca Messina - Columbia, Missouri, U.S.A.
September 27, 2007 07:16:56 PM

Thank you for sharing these beautiful photographs! I just spent time there last summer and it brings back memories...



Maria Pilar Perez - Bilbao, Spain
September 21, 2007 02:24:21 PM

I┤ve just made a trip around Sicily and was impressed about it, specially with Palermo, the old majestic city.
I┤m keen on photography since I was a child and take photos every moment, every ocasion i feel it. I like to remember those shared times with people or places.
I found by chance this page and look inside to try the "esence" of Sicily, the charming island of mediterranean sea. I love the friendly people of Palermo, its beatifuls places like The Martorana or the deliciuos "mons˙" in an old trattoria close to Via della Libertß.



Roberto Zuccala - Roma, Italy
www.robertozuccala.it
September 04, 2007 11:43:56 PM

Ciao Nico, Ŕ tanto che ti tengo d'occhio... mi gusto le tue gallerie a piccoli sorsi, per apprezzarle di pi¨.
Sei sepre molto bravo e mi fa piacere scriverlo. A presto e ancora complimenti. rolÓ



Michele - Italy
August 28, 2007 07:28:23 PM

Ciao Nico, ho dato una occhiata alle tue foto, sono rimasto veramente colpito dalla bellezza delle stesse e dalla forza dei tuoi soggetti. Non capisco ancora molto di fotografia, ho preso una reflex Canon da poco, quindi per ora mi limito alle sensazioni che i tuoi scatti mi suggeriscono. Spero di poter approfittare della tua esperienza per qualche consiglio. A presto.



Francesco - Milano, Italy
August 12, 2007 10:37:53 PM

Milano ma di Agrigento... grazie per le eccellenti foto che hai fatto in Sicilia. Le ho viste stasera e pur vivendo a Milano, ho assaporato gli odori della mia regione. Francesco



Daniele Comoglio - Torino, Italy
Danximage
August 05, 2007 01:39:40 PM

Ciao, per caso ho trovato la tua foto della statua di Freddie Mercury al tramonto e anche se non ho ancora visto le altre tue foto, credo che tu sia molto bravo, per il semplice fatto che sicuramente ammiri un grande uomo qual'era Freddie!
Ciao, Daniele



C. Luker - Brooklyn, N.Y. U.S.A.
August 04, 2007 12:28:39 PM

Breathtaking photographs. It takes me back to when I was a young girl of 18 and lived in Palermo. On my days off I used to love to go to Mondello and just chill. I must go back for a holiday soon.



Micha│ - Poland
August 02, 2007 08:30:48 AM

excelent



David Ihlow - Germany
July 27, 2007 12:15:27 PM

Ciao Nico, io sono da germania ma le tue foto mi fannu sinti" che in Sicilia fussi... picchissu ti ringraziu di tuttu cuore...



David Ihlow - Germany
July 27, 2007 12:10:57 PM

Ciao Nico, ma che fotografie che ci facisti..e gia da ore che taliu le tue foto e non mi vo passa" la voglia=)...ti ringrazio di tuttu cuore...mi fai mancare la mia Sicilia...perche fa friddu in germania...ciao ciao beddu..



Gerlando Tornabene - Dublin, Ireland
July 13, 2007 12:10:12 PM

Complimenti per il tuo lavoro, ora mi fa ancora piu' piacere tornare in Sicilia!



Tina Aiello - Milwaukee, Wisconsin U.S.A.
July 12, 2007 06:07:27 PM

Nico, I was just surfing the web for pictures of my hometown of S.Elia Prov. Palermo and bumped into your web site, it is phenominal, there are some great pictures, just beautiful to see, it even makes me kind of homesick. Compliments to you Nico. But I was also wondering if you have any more of my little town.
All the best to you. Your work is magnificent.
Tina



Daniele - Italy
June 23, 2007 05:51:29 PM

Complimenti per le foto in bianco e nero. Cercavo foto dei carusi e sono arrivato al tuo sito. Sono di Roma e oggi e' sabato 23 giugno.



William P Marseglia - Fort Ashby, West Virginia U.S.A.
June 23, 2007 03:46:42 AM

Your mother looks like my mother Filippa Caruso of Palermo. Her mothers Maiden name was Pecore' She live a lot of her life in Washington DC. USA. The features of her face, skin texture, hair type-everything.
I am a university trained studio artist. Bill Marseglia



Antonino - Militello Rosmarino, Italy
May 30, 2007 06:10:54 PM

Complimenti per le foto.



Gaetano Belverde - Italy
www.gaetanobelverde.it
May 14, 2007 07:55:24 PM

Complimenti caro Nico, nei tuoi BW vedo numerose contaminazioni, mi ricordano di certo le istantanee di Bresson, come quelle di Giuseppe Leone. Un BW di qualita'. Hai raccontato molto bene la Sicilia, quella che era, suppongo infatti che le foto siano di qualche anno fa. Complimenti ancora. Ciao. Gaetano



Fabio Palmiri - Venezia, Firenze, Italy
May 13, 2007 11:26:52 PM

Sono un traduttore, appassionato della Sicilia e innamorato di Palermo. Appena tornato, appunto, da Palermo ho scoperto sul web le sue foto, attraverso le quali rivedo e "sento" i momenti intensi di quando vivo sull'isola. Complimenti vivissimi!



Brian - Canada
May 08, 2007 04:50:32 PM

I have recently moved to Italy.....I have very little knowledge of photography but I do believe it will be my new hobby.
There is so much to learn just by typing in a few keywords on the internet. I will get my first SLR soon and hope to capture all the amazing sights and colors of Italy to share with my family and friends at home.



Cala Francese - La Maddalena, Italy
www.calafrancese.it
May 05, 2007 08:49:56 AM

Bellissime le sue foto! Saluti, Residence Cala Francese



Cristian Alberti - Cologne, Germany
April 29, 2007 05:36:26 PM

Belle Foto, ma Calcarelli non c'Ŕ



Michele Cascio - Centennial, Colorado U.S.A.
March 30, 2007 08:32:27 PM

Great work. I enjoyed see photo's of where my father was born.



Szabˇ Zsuzsßnna - Hungary
March 27, 2007 04:03:53 PM

Congratulations! You are very talented art!



Francesco Pizzo - Italy
www.francescopizzo.com
March 27, 2007 12:11:52 PM

Complimenti vivissimi per i suoi lavori! Anch'io, siciliano trasferito in Italia, torner˛ ad immortalare la mia Sicilia. Qualche dettaglio in pi¨ sul mio sito. Ancora complimenti!



Daniele - Italy
March 23, 2007 06:51:54 PM

Egregio signor Bastone sono un giovane regista cinematografico e sono rimasto davvero colpito dall'uso di luci e colori che fa nelle sue opere... continuer˛ a frequentare il suo sito. Cordiali saluti. Daniele



Angie Russo - Morgan City, Louisiana U.S.A.
March 16, 2007 10:17:24 PM

I really enjoyed all of your photos.



Carlo - Italy
CaMelPhoto - Digital Imaging
March 15, 2007 01:22:47 PM

Molto belle le macro...Ŕ il tipo di foto che apprezzo di piu' e nel quale sto cercando di settorializzarmi.
Mi piacerebbe che passassi a vedere il mio sito e sentire una tua opinione,
Carlo



Paula - Canada
February 12, 2007 04:33:24 AM

Your pictures are amazing and inspirational. I've just started documenting the small town in which I live.. 5000 people, and I desire to take pictures like yours. Well done.



Jessy - U.S.A.
January 15, 2007 05:30:16 AM

Good site



Biagio Gerard Catapano - North Carolina, USA
January 13, 2007 09:55:32 PM

Beautifulk work ..I loved the soft sepia and black and white images .... I love Sicily and the people and you brought out their very essence ..warm, gentle and soulfull.
Grazie

I am 1/2 Sicilian (Trapani ..Santa Ninfa )



Felipe - Italy
Felipe Gonzales
December 23, 2006 11:49:46 AM

Gran bel sito! Complimenti per il tuo interessante sito e soprattutto per le splendide foto.



Lynne Carpino Hutton - U.S.A.
December 03, 2006 10:45:41 PM

Great site!!! Photographs bring back wonderful memories of Sicily!...
My family is from Palazzolo Acreide... my great uncle Cardinal Francesco Carpino is buried in Palermo cathedral... hope to return in september...



Debora - Italy
December 02, 2006 07:25:46 PM

Foto incantevoli. Attraverso il sito l'immaginazione serve poco, basta guardare le sue foto per gustare un bellissimo paesaggio o un prato verde lussureggiante. Vorrei sapere (anche se immagino la risposta, purtroppo) se si occupa di reportage fotografici per cerimonie. Cordiali saluti. Debora



Palma - Palermo, Italy
November 29, 2006 11:16:01 PM

Ho gradito molto, sei veramente bravo. Un saluto affettuoso da Palma.



Ton Reijnaerdts - Maastricht, The Netherlands
Ton Reijnaerdts' Photo Gallery
November 27, 2006 10:04:39 PM

Hi Nico,
I have just admired your fantastic portraits and wondered whether we could exchange links? I am looking for special, high quality photosites to link with. Succes with your site and greetings from Maastricht, the Netherlands,
Ton Reijnaerdts



Gaetano Basile - Palermo, Italy
November 07, 2006

A Nico Bastone, occhio attento alle nostre cose, con stima e un grazie grande COSI'...
Gaetano Basile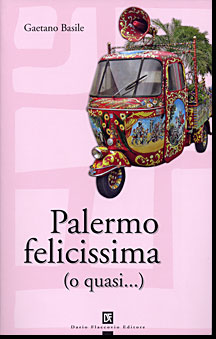 Angelo - Palermo, Italy
Angel & Devil Photos
October 22, 2006 05:14:44 PM

Ciao Nico, sono un fotoamatore palermitano, sono arrivato al tuo sito attraverso un giro indescrivibile fatto di link e di fotografie. Sono rimasto "rapito" dal tuo modo di fotografare il mare che trovo molto vicino al mio. Nel farti i complimenti per le tue realizzazioni spero tu voglia ricambiarmi la visita.
a presto, Angelo



Gabriella - Italy
October 12, 2006 03:51:06 PM

Stupende foto, emozionanti!!!!!!!!!!



Armando - Colombia
October 10, 2006 04:09:18 AM

Que excelente pßgina !!!. QuedÚ impresionado ademßs tienes una experiencia bßrbara en fotografÝa. Gracias



Vito G. DiCristina - U.S.A.
October 10, 2006 12:16:49 AM

Nico: As American-Sicilian, I have visited Sicily approximately 15 times over the past 30 years. Each time with a camera and in all of those years I have taken many photos of Sicily but not one as wonderful and enchanting as any of yours. Thank you for bring forth many fond memories.
Vito



Carsten Muller - Eschborn, Germany
Septemper 22, 2006 - 09:30:35 AM

Hi Nico, my friend, I visit your site and you are a magic photographer, you capture the moment the feeling in your photos, you are an artist. I think that was the first picture of my self where I look good but I have a problem I want to make a CD from my photo and make a real picture for one part of my wall and I was proud when you make your sign under the photo. Thank you and all the best for you and your family.
Carsten



Monica - Domodossola VB, Italy
September 08, 2006 04:38:34 PM

Ok, vero e' che il bianco e nero rende, ma i Suoi contrasti sono qualcosa di unico, e valorizzano e danno corpo a cio' che credo prima ancora degli occhi le abbiano colpito il cuore.
Davvero complimenti



Gaspare Mazzara - Roma, Italy
September 08, 2006 01:34:54 PM

Ciao Nico, sono un siciliano di Trapani appassionato di windsurf e kite surf che vive a Roma, ritornato dalle ferie in Sicilia navigando con i colleghi ho conosciuto il tuo sito, arrivo un p˛ in ritardo ma volevo dirti complimenti.



Byron E. Crowley - Mooresville NC, U.S.A.
www.subduedlight.com
September 02, 2006 12:13:20 AM

Hi-my name is Byron Crowley, a travel / nature photographer in North Carolina. You have a very nice site and would I be pleased to exchange links with you if you are interested. Thanks and hope to hear from you. Byron



Tiziana - Palermo, Italy
August 28, 2006 09:33:14 AM

Cercavo una foto... ho trovato il suo sito... complimenti ho vissuto attraverso l'anima delle tue foto profonde emozioni.. sono bellissime! mi domandavo se Ŕ possibile avere un mio ritratto eseguito da Lei, Ŕ un paio d'anni che vorrei immortalare la vita con una foto..



Fabio Ihlow - Germany
August 27, 2006 07:39:16 PM

Grazie per questa bellissima pagina.....non ho visto mai immagini ...cosi belli e intensi...



David del Val Fotografia - LLeida Catalu˝a, Espa˝a
David del Val Fotografia
August 02, 2006 07:57:46 PM

Great selection of web photography! Congratulations Nico ;)
David del Val



Mark Brian - Southampton, United Kingdom
July 23, 2006 04:16:04 PM

Excellent page I like your black and white photos



Antonio Settecase, Italy
As-Photo
June 30, 2006 08:44:16 AM

Complimenti bel sito



Mary - Ferruzzano RC, Italy
Ferruzzano
June 09, 2006 07:02:41 PM

Complimenti,
visita Ferruzzano



Ray Faccenda - Edinburgh, Scozia
26, 2006 12:16:23 PM

Come bella !



Juliette Goddard - London, U.K.
May 20, 2006 04:29:55 PM

Fantastic black and white photography work, visitng Palermo very soon would like to hear more about your PHOTOGRAPHY work?
Juliette Goddard MARCA



R. Hayes - England
May 20, 2006 11:22:06 AM

Great black and white photographs



Lou Ienna - Canada
May 18, 2006 10:55:21 PM

Nico, great work and thank you for the wonderful photos of Sicily.



Kim Di Maggio - Los Angeles CA, U.S.A.
May 09, 2006 06:31:19 AM

Nico,
Your work is very beautiful. Thank you so much for showing me where my family is from and my heart belongs.

Ciao,
Kim



Rosa Maria - San Francisco CA, U.S.A.
May 07, 2006 08:09:03 AM

Dear Mr. Bastone,
I found your work a little stiff, you need to involve your acute artistic sensibilities, that you indeed have, and, your photos reflects, the dicipline of composition, an important tool that will make you master of your skills. Rosa Maria



Ferruccio Bilotta - Heidelberg, Germany
May 01, 2006 09:33:18 PM

Complimenti!
Con gratitudine e sincera ammirazione.
Ferruccio



Traver Lalonde - Toronto, Canada
April 26, 2006 04:58:07 PM

Your black and white work is truely engaging. "Grandma's Santa" is masterful... a beautiful picture of a beautiful woman.
My kind of photography..thank you.



Esteban Gelso Bagnoli - Girona, Catalunya, Spain
April 24, 2006 06:14:49 PM

Muy buenas las fotos. Saludos



Serena - Italy
Aurea Mediocritas
April 18, 2006 01:56:14 PM

Great photos !



Facundo Valdez - Ituzaingˇ, Buenos Aires, Argentina
April 14, 2006 08:12:06 PM

Very nice site. Congratulations.



Gaetano Bellavia - Palermo, Italy
April 12, 2006 07:42:59 PM

Non posso che congratularmi con un siciliano che finalmente ritengo sappia fotografare veramente la Sicilia.
Trovo in molte delle foto l'essenza della Sicilia vera: dai toni rudi dei ritratti dei volti a quelli distesi di paesaggi in silenzio sotto il sole cocente.
Grazie da un palermitano amante della fotografia quanto della sua terra, per le emozioni che le sue foto riescono a dare.
Gaetano Bellavia



Caruso Santiago Ariel - Madrid, Spain
March 31, 2006 02:31:22 AM

Ciao Nico, tu trabajo fotogrßfico es verdaderamente magistral, tus fotos en B/N me dejan sin aliento. Giuseppe-Large tiene un frescura que roza lo tremendo. Un saludo desde Madrid, lamento no hablar mejor italiano, mi padre naciˇ en Sicilia, en Pollina, y ahora trato de documentarme con fotos de la guerra, en particular de l'operazione Husky. Complementi e belle foto.
Arrivederci da Santiago.



Iris - Mussomeli CL, Italy
March 27, 2006 10:54:10 PM

Every time I have dreamed to see Sicilia. Now, I live here. I live my myth and I have realised the God creates again and again, every day Sicilia. But now, I am more impressed than before. I have found my myth in the photos, color of life, light and shadows. The best sun, the best blue, fantasia and the passion of terra di Sicilia and Love of Sicilia. Grazie tante :)



Sara Lazzarin - Milano, Italy
March 22, 2006 06:03:49 PM

Pi¨ volte mi capita di visitare il suo sito... trovo le sue foto davvero meravigliose! Oltre alle foto dei paesaggi che provocano sensazioni gradevoli, se ci si guarda meglio ci si trova emozioni splendide... Danno emozioni meravigliose!



Prof. Dr. Wolfgang Voges - University of Bremen, Germany
Centre for Social Policy Research
March 21, 2006 07:30:09 PM

I like very much your pictures. I would to use "Beach of Acate, Ragusa, Solitude #1" of loneliness in my course "Sociology of Ageing". The picture tells more than an essay about this subject.



Hotel Suite Duomo - Ferrara, Italy
March 21, 2006 02:08:43 PM

Great Site !



Nina O'leary
March 19, 2006 11:55:44 PM

I enjoyed browsing your website. It brought back many fond memories of my trips to Sicily to visit my family. It has been some time since I have been back and I miss the air, the smells, the people and the warthm that cannot not be matched in all the world. Thank you for brining me back to my beloved island. Nina



Gary Donroe - New Haven, Ct. U.S.A.
March 16, 2006 11:26:33 PM

Beautiful photographs! As I am Sicilian-American I love to see the land of my ancestors.